Home
Studio Daily
Maternity (Pregnancy) Photography And Newborn Baby Portrait Photography For @The Veggie Wifey
Maternity (Pregnancy) Photography And Newborn Baby Portrait Photography For @The Veggie Wifey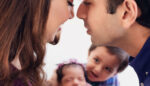 Maternity (Pregnancy) Photography And Newborn Baby Portrait Photography For @The Veggie Wifey
Maternity (pregnancy photography) and newborn photography have always been the most popular and best-selling services that our studio offers in Hong Kong. Thanks to the trust of Divya (@theveggiewifey), we have successfully created yet another experience that is professional, pleasant, and unforgettable for the mum-to-be. 
Fun Fact:
Did you know? Your sense of smell might get more sensitive during pregnancy. Some suggest that that is because a pregnant woman becomes more alert about unsafe food for her babies. (what a cool superpower!)
Source: https://bit.ly/3vHKuzw
Maternity and Newborn Photography in Hong Kong - How the Journey Begins
Our journey with Divya began in October 2021. Prior to the shooting, we had carefully selected various dresses for Divya to fit on and choose. Naturalistic and minimalistic backdrops and sets had been prepared which also matched the client's skin tone. Our team wanted the experience to be unique and memorable for Divya, just like any of our clients.
"Is it possible to only get my hair done? I prefer doing my own makeup because my skin tone is specific" Divya told us about her concerns for the makeup part as we were confirming the shooting details. For the shooting with Divya, we invited professional makeup and stylist Joanne HO (@joannehomakeupandhair). She understood the needs of Divya. On the set, Joanne skilfully did a touchup of every detail. And the result was stunning. From Divya's happy face we learned that she was just as satisfied as us.
Pregnancy Shooting (Maternity Photography) with Divya in Hong Kong
Probably our team's fav from the shooting. Isn't the tone-on-tone style lovely and vibrant? Divya bloomed like a flower in the pictures! 🌸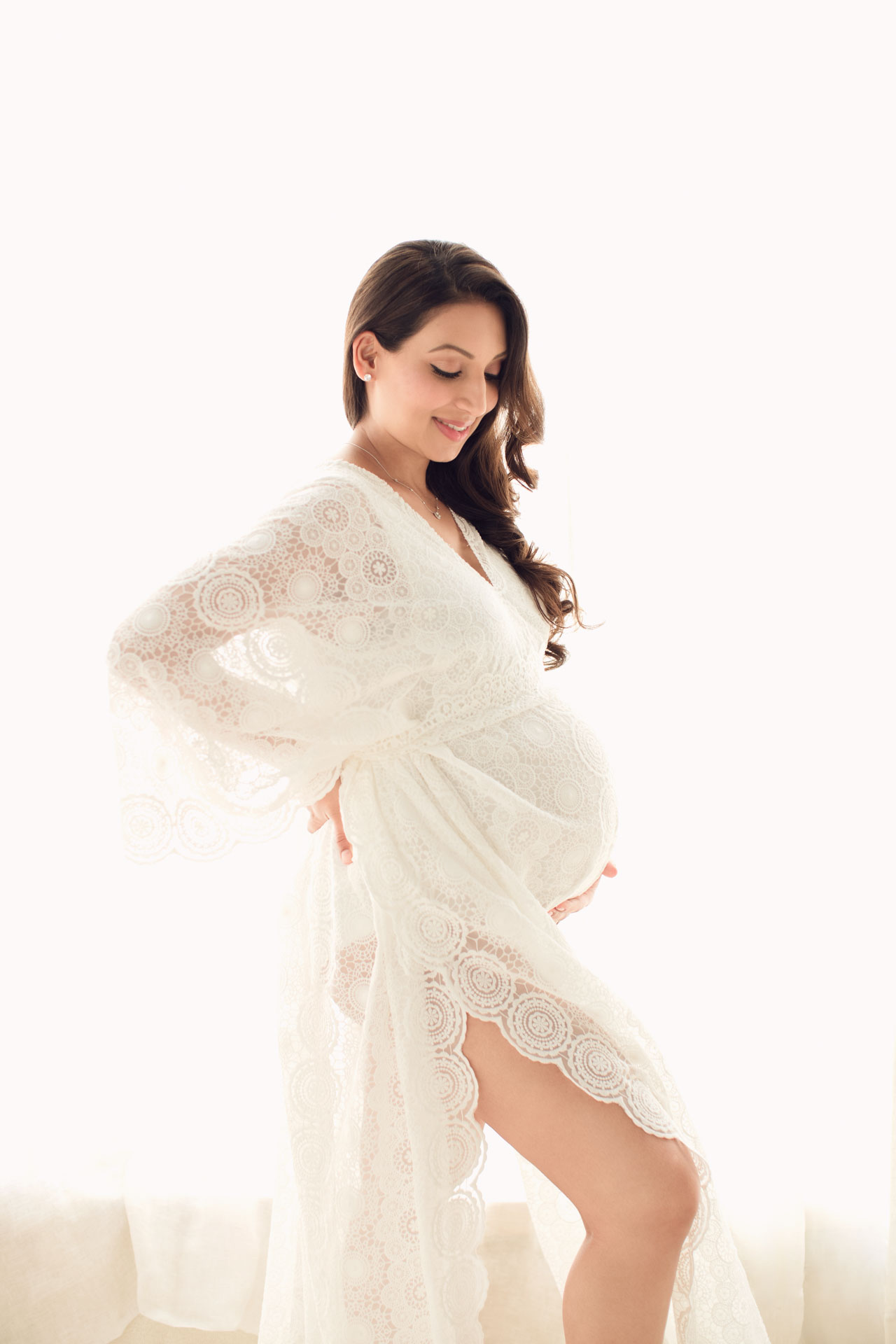 We knew that the newborn session would be conducted at Divya's home thus the classic backlit sets had been chosen for the best results.
Time surely goes by fast! The actual shooting session starts around 4 PM and it was almost 5.30 PM when we finished. It was all worth the effort as lots of fascinating pictures had been shot. We were exhausted yet delighted with the shooting.
Newborn Shooting (Home Session) with Divya and Her Family in HK
We met Divya again in early December.
We had a quick discussion about the pandemic and how it has affected her family, before getting changed into clean clothes for our session with her baby girl! After entering the client's home, we got changed of our clothes and masks for hygienic reasons. All costumes and props were also sanitised before and after each session. Everything that the baby touches would be clean. We are cautious with our personal hygiene. It is the least that we could do to protect our clients and staff. Under the pandemic, all of our staff would conduct a rapid test before work as extra precautions.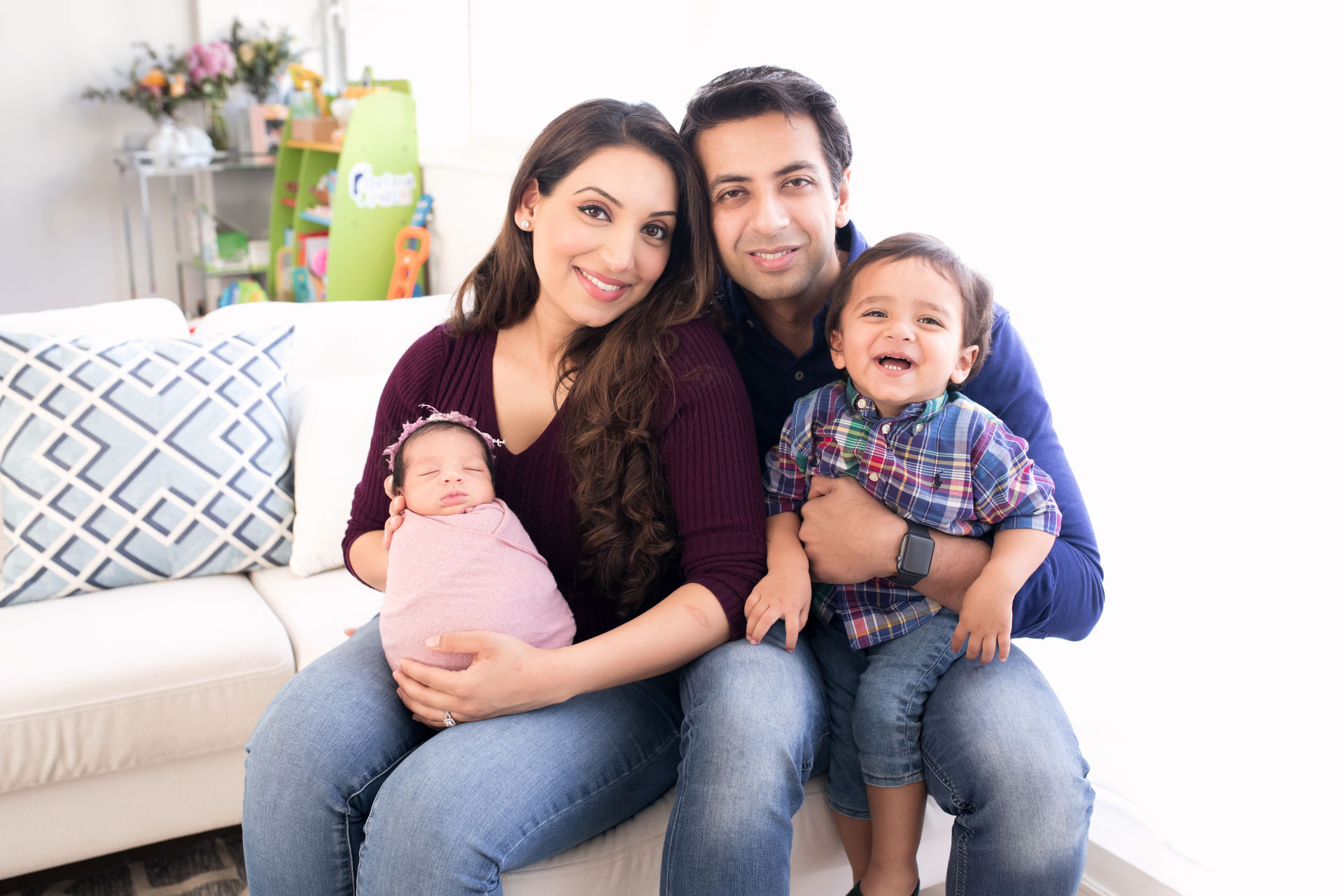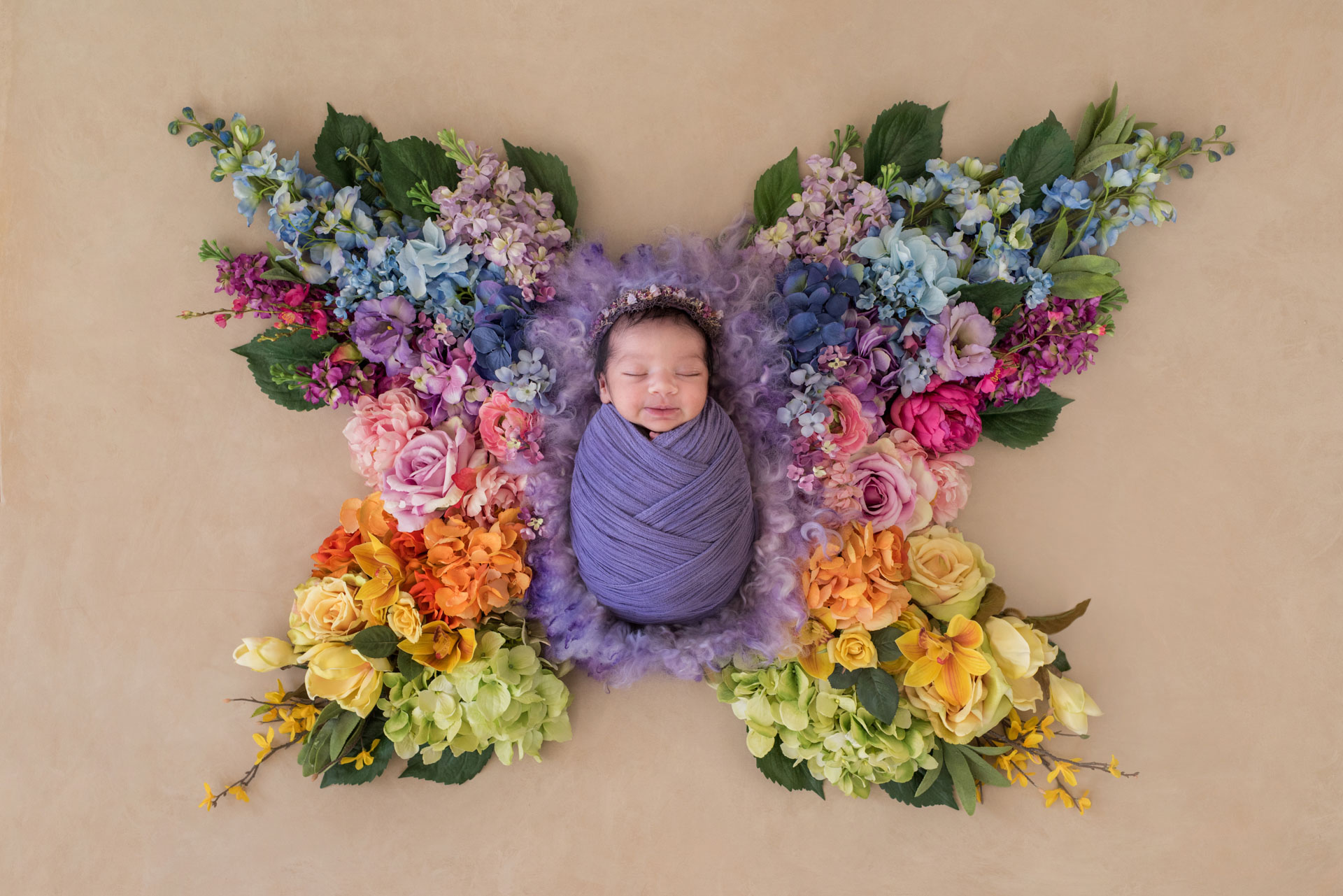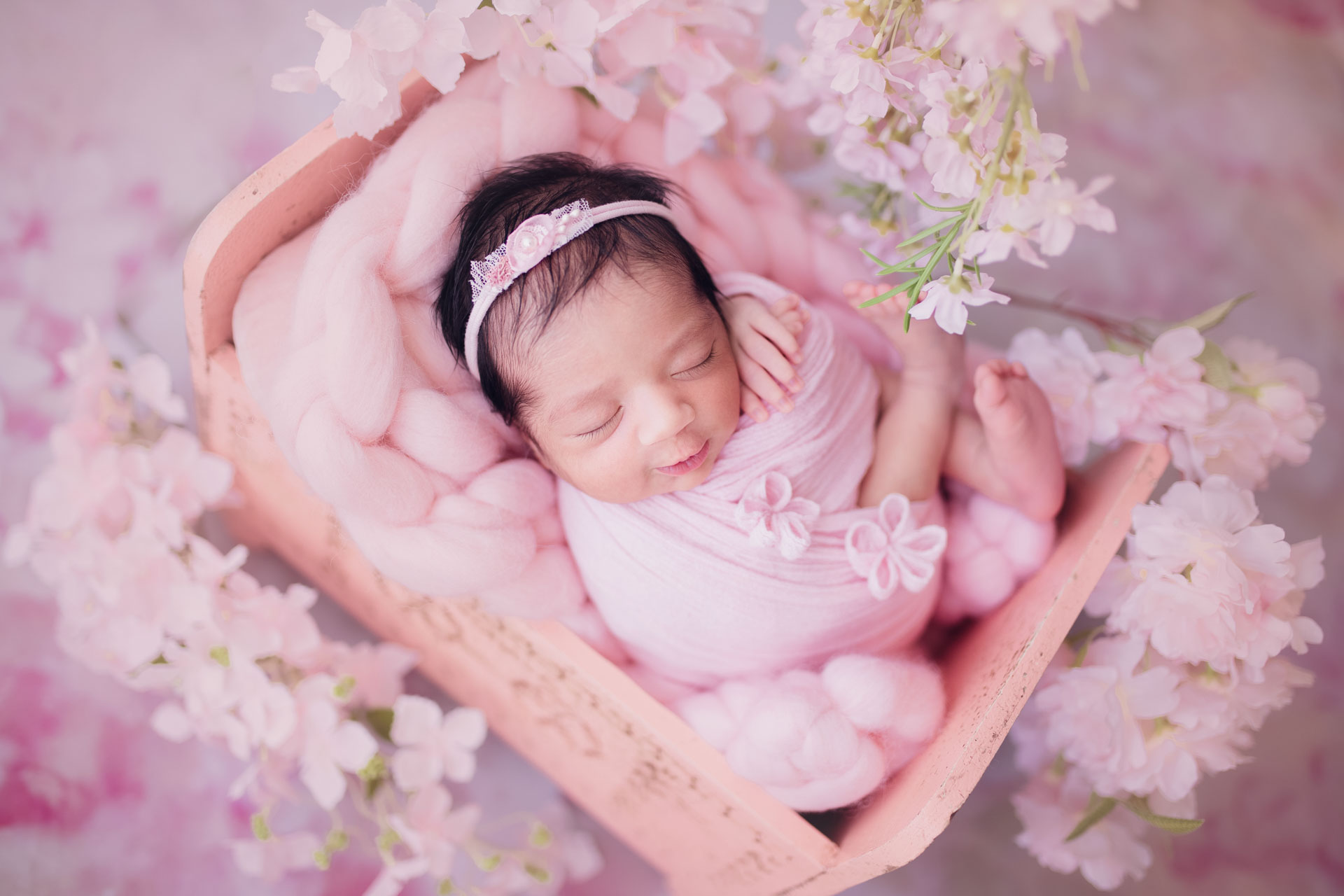 Before every shooting session, we would communicate with our clients so as to understand their preferences. Divya decided to select the styles and poses by herself. Our team offered assistance to ensure that the styles are diverse and suitable for the home session.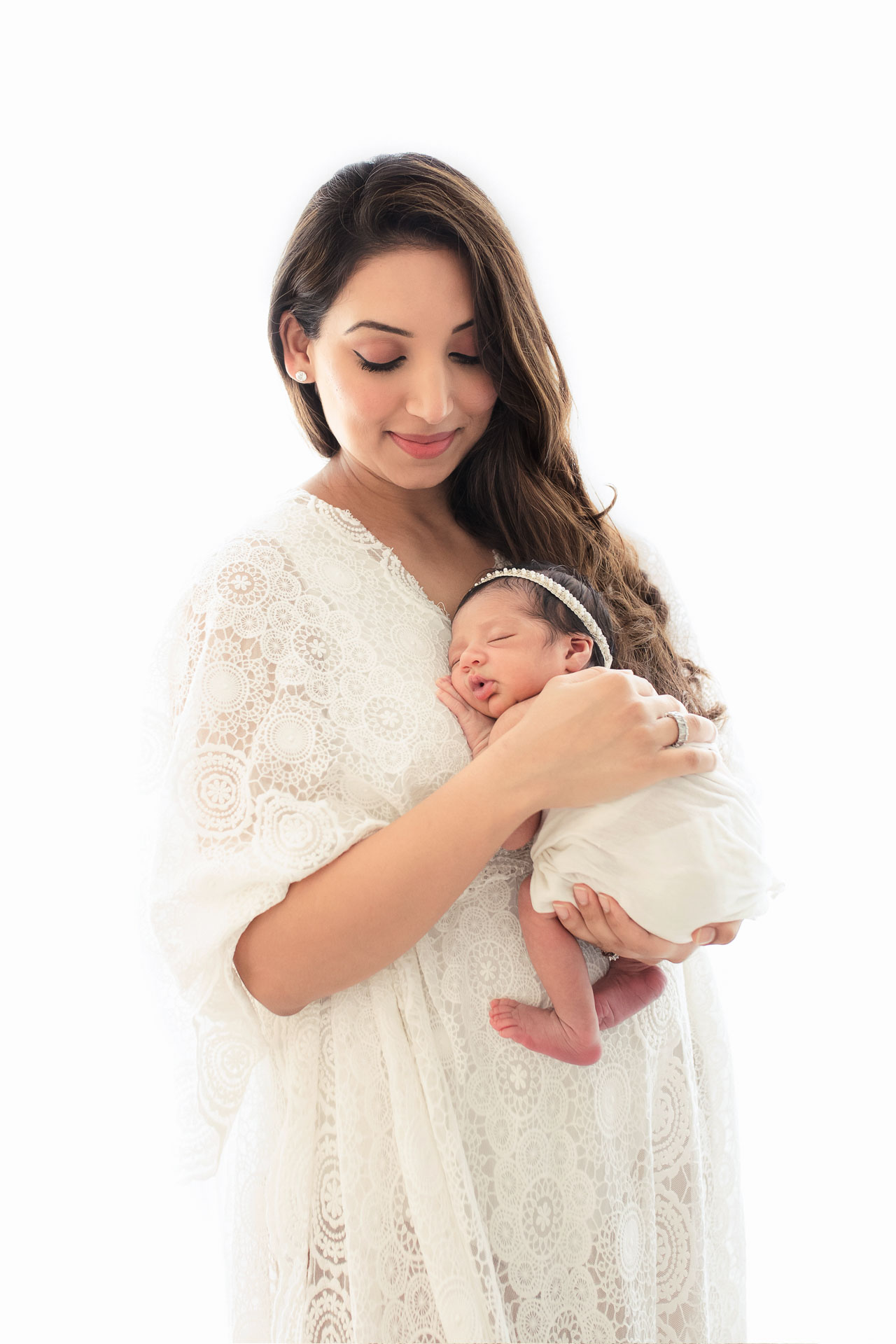 Divya's baby is such an angel! We were all charmed by her lovely smiles. The session went by so smoothly just when the baby was enjoying her deep sleep. One of the missions of the newborn shooting was to conduct a mini family portrait session and to shoot the "After" portrait of Divya with her baby. What do you think of the "Before and After" photos? Do you like the style?
We are so glad when Divya shared the photos with her friends and fans. We truly believe that the biggest mission of shooting for our clients is to create a memorable experience for them and their families. We are so honored to learn that they love the photos and the experience just as we do. It means the world to us.
#maternity photoshoot hk #
maternity studio hk #pregnancy photography hk #maternity newborn package hk #newborn portrait hk #newborn photography hong kong #baby portrait newborn hk #newborn baby photo hk